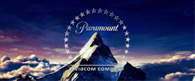 Idea:
Position the Pamprin Brand to a new, younger audience of female consumers in a relevant and organic manner through the use of brand integration within a major studio film.
Execution:
To accomplish this goal, Marked Entertainment reached out to our many studio partners in the entertainment industry for relevant script opportunities.
Marked Entertainment identified the Ashton Kutcher and Natalie Portman comedy "No Strings Attached" as the appropriate vehicle to achieve the Pamprin brand's marketing objectives. To bring the idea to life, it was decided to incorporate Pamprin into the film through the creation of a brand integration complete with verbal mention. Though not originally scripted, Pamprin was incorporated organically into the film by closely aligning the brand's marketing objectives and seamlessly interweaving them into the film's storyline. The end result was a humorous but practical use of the product within the film.
Synopsis:
Years after first meeting at summer camp, Adam (Ashton Kutcher), a loveable production assistant for a hit kids show, and Emma (Natalie Portman), a doctor in her residency who has a down-with-love attitude, cross paths again in Los Angeles. After hooking-up, they both agree to make their relationship purely sexual with no emotion involved. This works for a while, but as time progresses, they both begin to fall for each other, proving that it is impossible to have a strictly "No Strings Attached" relationship.
Exposure:
Pamprin receives hands-on exposure when Adam (Ashton Kutcher) arrives at the ailing Emma's (Natalie Portman's) apartment to see how she is feeling. Originally scripted so that Adam arrives with cupcakes, the scene was revised to include a hands-on placement with Ashton Kutcher and a bottle of Pamprin, complete with verbal mention of the product.
Results:
With its worldwide haul of 146M, nominations in the 2011 MTV Movie Awards (Best Comedic Performance: Ashton Kutcher), one win (Movie Actor Romantic Comedy: Ashton Kutcher) and one nomination (Actress Romantic Comedy: Natalie Portman) at the 2011 Teen Choice Awards, Pamprin achieved its desired result of bringing brand awareness to a new generation of female consumers.